Tourism Club Inauguration (03.11.2022)
The College Tourism Club EXPLORAA was inaugurated by Principal Dr. Edakkotte Shaji on 03/11/2022. The Club convenor Remya Krishnan A. V. along with 60 student members aims to spread the message of sustainable travel. The Club also intends to familiarise students with the various employment opportunities in the field of tourism.
Keralappiravi Celebrations (01.11.2022)
Induction Programme for first year UG and PG students (26.10.2022)
Venue : COLLEGE AUDITORIUM
PROGRAMME SCHEDULE
Dr. Subair K A, Nodal Officer- U G Programmes
Dr. Mini E, Vice Principal
Dr. Moncy Mathew, Coordinator - IQAC
Dr. U K A Saleem, Secretary, College Council
Dr. Vidya Varma P K, Secretary, P T A
Dr. Shikhi M, CUCBCSS
Dr. Babysheeba C P, Warden- Ladies Hostel
Ms. Shyma S G, Convener- Scholarship
Dr. Sujin K N, N C C Officer,
Mr. Abdul Riyas K, Programme officer- N S S
Dr. Soniya E P A, Convener-Student Grievances
Dr. Meena, Librarian
Dr. Anand TA, Member-College Development Council
Dr. Yaseer K M, Nodal Officer- P G Programmes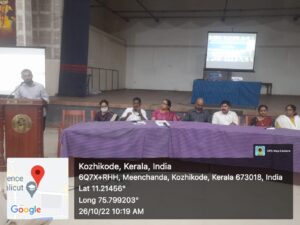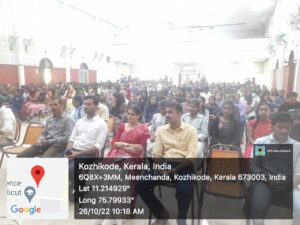 College Union Election - Procedures begins...
Dr Sathyan, the Returning officer, addressing the students regarding the student Union election - 2022 which is to be scheduled on 08/12/2022.
ലഹരി മുക്ത കേരളം ഉദ്ഘാടനം
ലഹരി മുക്ത കേരളം പരിപാടിയുടെ സംസ്ഥാനതല ഉദ്ഘടനത്തോട് ആനുബന്ധിച്ചു ഗവണ്മെന്റ് ആർട്സ് ആൻഡ് സയൻസ് കോളേജ് കോഴിക്കോട്,നടന്ന ഉദ്ഘാടനത്തിൽ മുഖ്യമന്ത്രിയുടെ ഉദ്ഘടന സന്ദേശം വിദ്യാർത്ഥികൾ ശ്രവിച്ചു. തുടർന്ന് നടന്ന കോളേജ് തല ഉദ്ഘാ ടന പരിപാടിയിൽ പ്രിൻസിപ്പൽ ഡോ : എടക്കോട് ഷാജി, NSS കോഓർഡിനേറ്റർ ശ്രീ റിയാസ്, ആന്റി നർകോട്ടിക് സെൽ കോർഡിനേറ്റർ ഷൈജു ഹെൻഡ്രിക്സ് തുടങ്ങിയവർ സംസാരിച്ചു.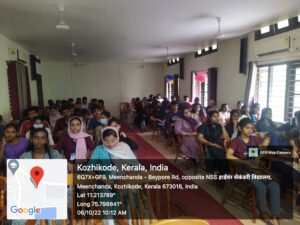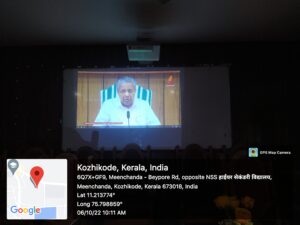 Talk on Audit course - Gender studies (14.09.2022)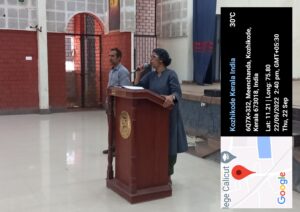 A. Soman memorial scholarship (2022) awarded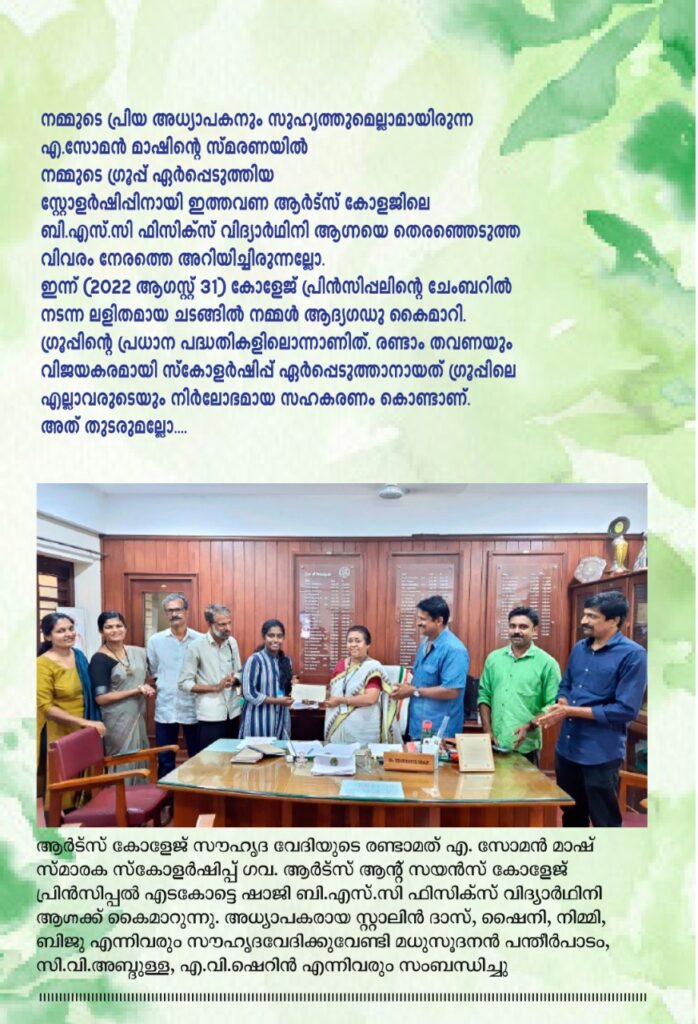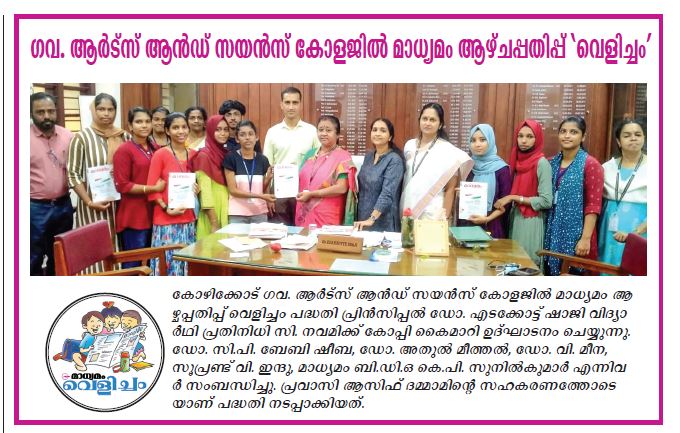 Orientation on Palliative care (19.08.2022) organized by Pain and Palliative Care unit, GASC, Calicut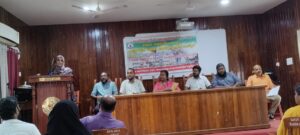 In association with Daya palliative centre Areekad, the palliative care unit organized an orientation programme for the volunteers on 19.8.2022, 2.30pm at seminar hall. The principal Dr. Edakkott Shaji inaugurated the function. The technical session was handled by Anoof Paravannur (Asst. Professor, MES college valanchery, Trainer and counciller of Malalappuram Palliative unit), and Hamza (Student co-ordinater of Malappuaram PPC unit). The programme presided by general secretary of Daya. The Coordinator of PPC unit Dr. Shaniba V, Dr. Muneer CP and representatives of Daya delivered the talk.
Aazadi ka amruth mahothsav-76th Independence day celebrations (15.08.2022)
Say No to drugs- Puthu Laharikku oru vottu
Golden Jubilee Block Inauguration